Liquid Web Review: Is It the Best Managed WordPress Hosting?
Liquid Web is one of the leading managed hosting providers on the market. They provide high-performance managed web hosting infrastructure to power your site or web app. Their hosting services are optimized for popular apps, including WordPress, WooCommerce, premium business email, and more.
What earns Liquid Web the top managed web host rating is that they offer custom-built server clusters that are optimized for popular apps. They also help you manage everything, so you don't have to handle any technicalities of optimizing and maintain your server, which gives you peace of mind. Unlike traditional hosting providers, they only offer managed hosting services for VPS and dedicated servers.
With managed WordPress hosting plans, you'll get a custom control panel to manage multiple WordPress sites. With every other plan, you get a choice of using cPanel/WHM or Plesk. No matter which plans you're using, they are highly reliable and flexible, so you can run your sites and apps the way you want without traffic limits.
Liquid Web has recently launched a managed WooCommerce hosting service, which allows you to build a resource-heavy eCommerce store without having to spend your money and resources on optimizing your servers. Unlike other WooCommerce hosting providers, Liquid Web has built a separate set of WooCommerce tables to handle and store order data for boosting server performance.
Liquid Web specializes in offering managed VPS and dedicated hosting services. Here's how Liquid Web stacks up against the competition:
Fully Managed Services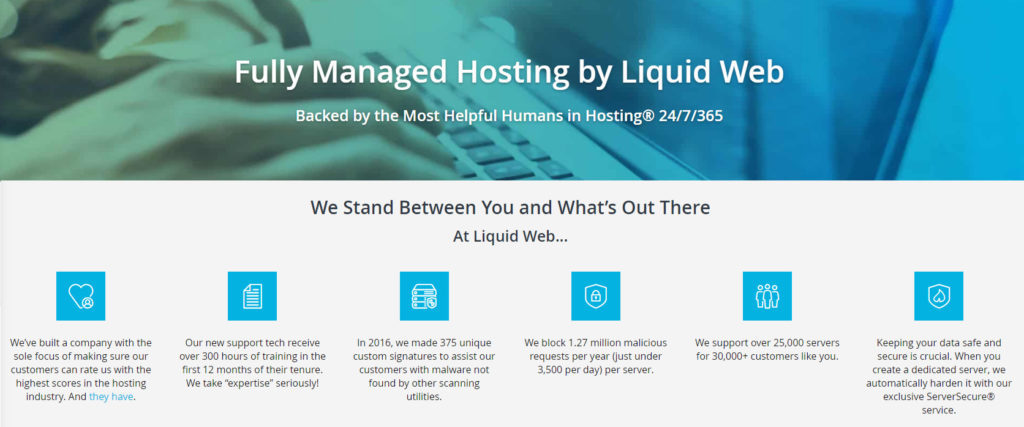 All of Liquid Web's hosting options are fully managed, meaning Liquid Web will help handle software updates and security patches. You'll also get assistance whenever needed.
Automatic Plugin Updates
While most hosting providers only update your WordPress core, Liquid Web automatically updates your plugins as well to reduce the risk of newly-found vulnerability threats. To avoid conflicts, plugins are updated in a separate environment first before updating on your production site.
iThemes Sync Pro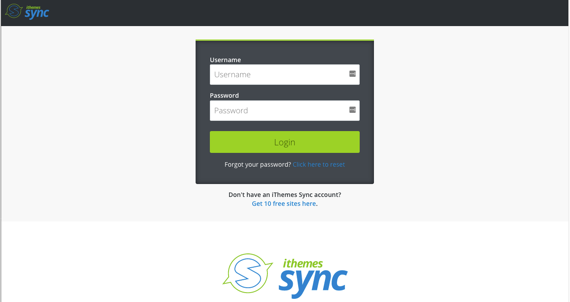 iThemes Sync Pro enables you to manage all your sites from a single location. They constantly monitor Google Analytics data and SEO status, and control what clients see in wp-admin. You'll also be updated about uptime/downtime,
Amazing Speed
The entire platform is built on top of PHP 7 and Nginx in order to boost your site's performance.
Developer-friendly Hosting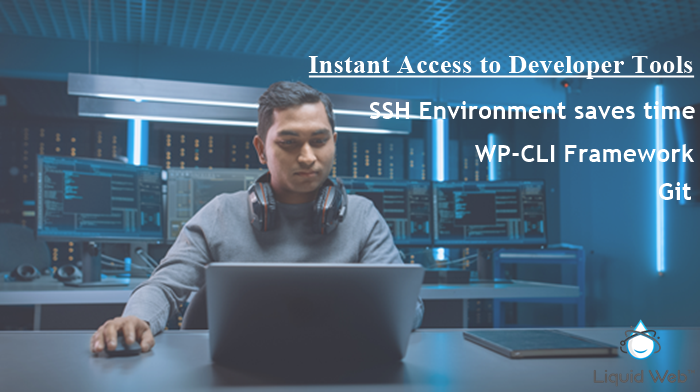 With Liquid Web hosting, you get all the right developer tools such as SSH, Git, and WP-CLI.
Satisfaction Guaranteed
Liquid Web is majorly invested in ensuring high customer satisfaction. They claim that they're the most-loved managed hosting provider in the industry with a leading NPS score of 66.
Liquid Web Speed Tests and Uptime Guarantee
Liquid Web is a managed dedicated and VPS hosting company, but do they live up to their blazing fast promise and uptime guarantee?
To put their promises to the test, we created a test WordPress site on Liquid Web hosting using the default Twenty Seventeen theme and dummy content for theme development, including images.
We used Pingdom to test our demo site's speed. Here are the test results: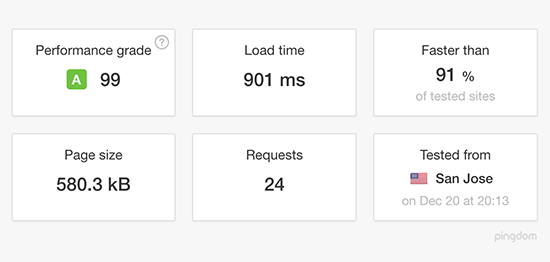 According to Pingdom's website speed test, our test site loaded in less than a second when tested from San Jose, California. That's faster than 91% of all tested sites.
Apart from Pingdom, we also used a testing tool called Load Impact to figure out how Liquid Web handles visitors during a traffic surge. Load Impact sent some virtual users (VUs) to our site and gradually built up to 100 visitors at a time to test how the server handles it.

In the chart, you can find a blue line (VUs active) which shows the number of virtual users sent to our Liquid Web site and a green line (VU load time) which represents how much time it took to load a web page for a user.
Liquid Web's server load performed consistently throughout the test even at peak traffic. Evidently, a traffic surge doesn't have an impact on server load. Impressive.
Liquid Web Server Response Time
Next, we wanted to see how fast Liquid Web servers would respond to requests from different geographic locations. For this purpose, we conducted another test and recorded the server response time.
Before we dive into the test results, it's vital to understand that the response time may vary based on the content of your site.
For instance, if your site contains too many images, it will take more time to load. In fact, images account for most of the downloadable bytes on a typical site.
To get an accurate server response time in our test, we ignored the content of our page entirely by using a testing tool known Bitcatcha.
Bitcatcha works a bit differently from Pingdom.
Bitcatcha ignores the content of your page and records the page loading time from eight different global locations: New York, LA, London, Brazil, India, Singapore, Japan, and Australia. The speed for each location is measured three separate times, and then the results are averaged.

As you can see in the results, our Liquid Web test site responded within less than a second. The response time was particularly great in the United States. Very impressive indeed.